Carey Price to rejoin Canadiens on Monday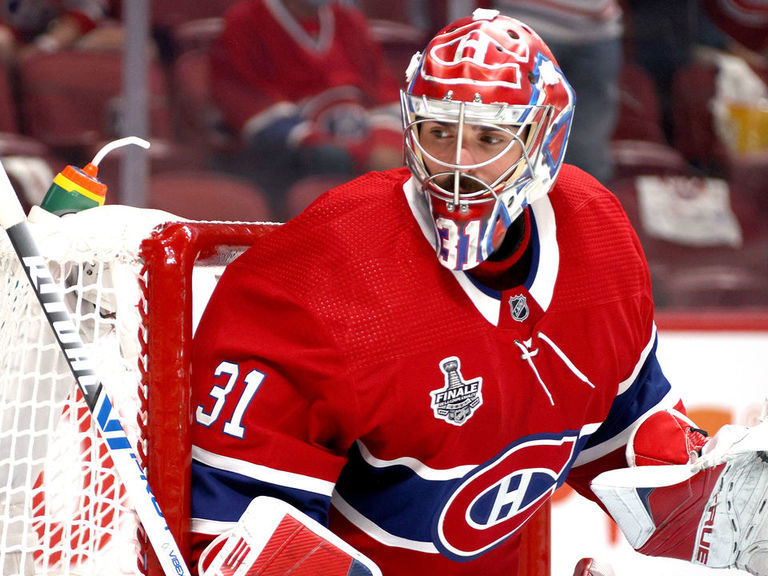 Montreal Canadiens goaltender Carey Price will rejoin the club Monday after spending the last month in the NHL's player assistance program, head coach Dominique Ducharme confirmed Friday.
Ducharme added that Price will meet with athletic trainers Monday to develop a plan moving forward as he gets ready to return to the crease. It's unknown how much more time he'll need to get game-ready. Price was also recovering from offseason knee surgery prior to the program.
The 34-year-old entered the program voluntarily on Oct. 7 and was expected to come back after completing the minimum 30 days in it.
Price returned to his MVP form during the playoffs last season, leading the Canadiens to an improbable run to the Stanley Cup Final. He posted a .924 save percentage over 22 games during the postseason after putting up a .901 save percentage during the regular season.