How to Complete the Rulebreakers SBC
FIFA
By Max Mallow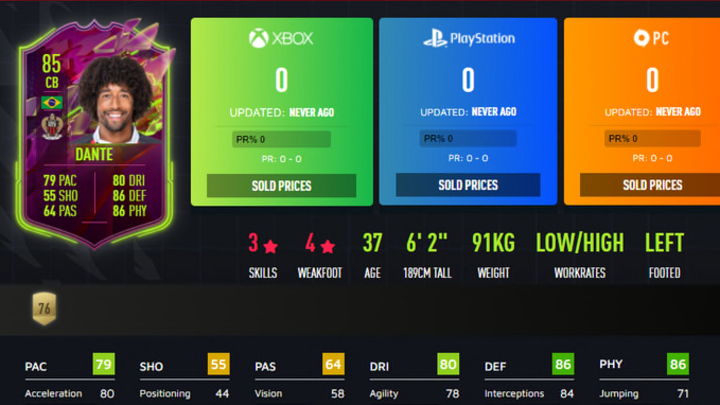 Photo by FUTWIZ
Dante FIFA 22 Rulebreakers SBC was released Oct. 31 as the second SBC item during the promotion.
Rulebreakers is the new name of the fall theme promotion first introduced in FIFA 21. This promotion takes players and drastically changes their statistics opening up new ways for them to play. It's an opportunity for EA Sports to create new meta items that players might have not used otherwise.
Dante, OGC Nice's Brazilian defender, is the new Rulebreakers card following the Christopher Nkunku SBC when the promotion launched Oct. 29.
Here's how to complete the Rulebreakers Dante SBC:
Segment 1
Segment 2
Segment 3
Segment 4
Segment 5
Segment 6
Dante is an interesting SBC as he hard links to Marquinhos who is one of the best players in the game. It is a rather expensive SBC considering players can opt for a tradeable Presnel Kimpembe for cheaper and better links, but the card is overall good. He has four-star weak foot, Low/High work rates, well rounded pace, dribbling, defending and physical.
Rulebreakers Dante expires Nov. 7.