'Call of Duty: Vanguard' Announces Map List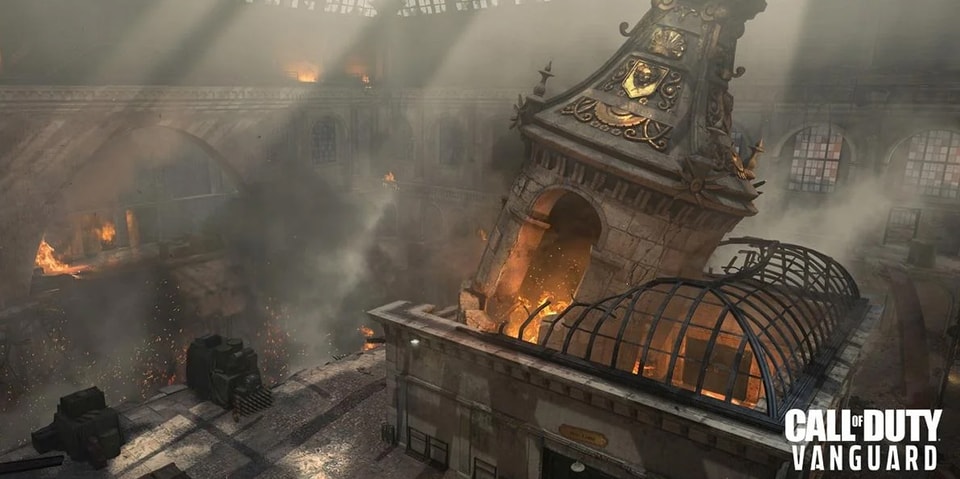 Long-time Call of Duty fans will be delighted to learn that Activision has brought back one of the classics from World at War for the upcoming Vanguard release.
Announcing the maps list for the new title, the developer revealed that Dome will be making a return to the franchise, but this time with a battle-damaged look. A description of the map reads: "After heavy damage to the Reichstag Building in Berlin, Allied forces storm the bombed-out structure while Axis stand their grounds." As usual, you can expect heavy, close-quarter combat in this classic asymmetrical area.
Including Dome, Call of Duty: Vanguard will feature 16 multiplayer maps at launch, including Battle of Berlin, Bocage, Castle, Das Haus, Decoy, Demyansk, Desert Seige, Dome, Eagle's Nest, Gavutu, Hotel Royale, Numa Numa, Oasis, Red Star, Sub Pens and Tuscan. If these aren't enough, Activision and Sledgehammer Games will be bringing even more during the launch of the game's first season on December 2, including "three new Multiplayer Maps, three unique Operators, new Zombies content & features like additional Covenants, a new Objective, fresh Challenges, new weapons, and more."
Call of Duty: Vanguard arrives November 5.
Welcome to #CODSZN! ?#Vanguard begins a massive year of all the new Call of Duty content. We're dropping everything you need to know about launch and the road to Season One: https://t.co/TB6xdKtpaY pic.twitter.com/ChR1XhIwR3

— Call of Duty (@CallofDuty) October 28, 2021
For more things gaming, Forza Horizon 5 will launch with almost 500 cars.